Are You a Roster-farian?
"Ya mon, if you bought a handgun in California after 1/1/2001…
then you're a Roster-farian!"
     Okay, bad Jamaican jokes aside, we do have a few non-
Glock
handguns for sale. Normally with just these "one-offs," we would just sell them in our retail
store
. Unfortunately, we cannot because these particular handguns, and a whole bunch more, can no longer be sold in California.
     So how does a factory fresh, national brand handgun go from being perfectly fine to sell in California to being designated as unsafe and not fit for consumer use? It falls off the California Roster of Handguns Certified for Sale, aka the Roster… that's how! And once it's off, it"ll never be back on. And that is by design, and through no fault of any manufacturer.
     The Roster was implemented on January 1st, 2001, as part of the California Unsafe Handgun Act. Originally, it mandated a series of relatively basic safety tests – the most significant being a drop test -before a handgun was considered safe to own. But as anyone remotely acquainted with how most government programs work, the "safety requirements" began to get more numerous, and more stringent, as anti-gun legislators added additional stipulations; ostensibly to protect the consumer but with the side benefit of demonstrating their anti-gun orientation to their constituents.
     The first of the major changes to the Unsafe Handgun Act was passed in 2006 and enacted on January 1st, 2007. In addition to the previous drop test, all semi-automatic pistols also had to feature a Loaded Chamber Indicator, aka LCI, and a Magazine Disconnect Safety on all semi-automatic pistols.
The Loaded Chamber Indicator is pretty self-explanatory. The Magazine Disconnect Safety is a feature where the gun will not fire, or release the striker, if the magazine is removed. And this is where it gets interesting… if ridiculous is what you consider interesting. It is also where the seeds were sown to eventually eliminate handgun gun sales in California by making ever smaller hoops for the manufacturers to jump through.
     Any of the guns that were already on the Roster, before these two safety requirements were enacted, were considered "grandfathered," and, as such, could remain on the roster and legal for sale. Basically, that meant that as long as manufacturers were willing to continue making that particular handgun to the exact pre-2007 specifications, without any changes whatsoever, other than purely cosmetic, then they were allowed (with the appropriate fee) to be re-certified and stay on the Roster.
     However, if a manufacturer choose to change the pistol in anyway, say to enlarge the safety lever for easier access, they would then have to resubmit it to the testing labs to be re-certified. And they had to do it for every model that incorporated that change, even if it was an identical part that was used across their entire handgun line.
     Now while that made it a bit hard logistically, and certainly cost prohibitive, it didn't actually prevent manufacturers from getting their products on the Roster. That came later in the year.
     In 2007, Mike Feuer, then a State Assembly Member, pushed through a new safety requirement, the now infamous microstamping.
Microstamping is a process where as a series of identifiable markings are engraved on the tip of the firing pin and in the breech of the weapon. The force of the pin striking the primer, and the recoil of the shell in the breech against the markings, is supposed to indelibly mark each fired shell casing with a positive ID as to exactly which gun it came from.
When first enacted, there was a provision that the requirement would not go into effect until the new technology could be utilized by manufacturers unencumbered by a patent. And it had to be certified as such by the state's Attorney General.
     During his tenure as the AG, Jerry Brown never certified that the technology was so available. That changed on May 17, 2013, when  Kamala Harris, the current California Attorney General, certified in Information Bulletin #3013-BOF-03 that microstamping technology was available to more than one manufacturer, unencumbered by patent. It stated that the microstamping requirement was now mandatory for any new semi-automatic pistols to be added to the Roster.
     The theory of microstamping is that, combined with stringent new gun purchase and/or transfer tracking, it would be easy to identify the registered owner of any shells "left behind" during some nefarious activity. Regardless of what you personally believe about the process and intent, the simple fact is that an effective, reliable, microstamping technology doesn't actually exist.
     A study by the University of California, Davis reported significant flaws in the current process. Todd Lizotte, who developed the technology and held the now-defunct patent, has stated that the technology required "further study" and "shouldn't be mandated in it's current form." *
     There are exactly ZERO firearm manufacturers producing a handgun that utilizes the microstamping technology. Ergo, there are no semi-automatic pistols being added to the Roster.
     In a nutshell, California essentially requires manufacturers to continue to make pistols that were, at best, designed nearly a decade ago. When they no longer want or are able to do so, or they no longer want to pay the re-certification fees, the pistols fall off the Roster.
     Both Smith & Wesson and Ruger have stated that they will no longer submit or, rather, re-submit their handguns for sale in California which may be the beginning of an unwelcome trend.
     In January of 2008, there were over 1,400 handguns approved for sale in California. By January of 2014, that number had dropped to 1,152. This year, the number of approved handgun models is 770.
     Interestingly enough, the only way to purchase a non-roster, and supposedly unsafe, handgun in California is to be a law enforcement officer. Doesn't California want them to be "safe" as well?
     Whew! That was a rather long and, hopefully, informative detour to get to the four "off-roster" handguns we have for sale.
     Please note the following:
These are call-in orders only: (800) 601-8273
There is ONLY ONE AVAILABLE of each model.
Not available for sale in California unless you are a LEO
————————————————————————————————————
Springfield Armory 1911 A1 – Mil-Spec Stainless
Used – Condition: Excellent
Item #7179
Bo-Mar Adjustable rear sight
Muzzle Compensator
Adjustable Trigger
Oversized Mag Release
Armand Swenson Extended Ambidextrous Safety
Beavertail Grip Safety
30 LPI Front Strap Checkering
Magwell
Wilson Combat Match Barrel
Full Length Guide Rod
Pachmayer Grip Panels
Note: Does not include box, factory accessories, or magazines.
————————————————————————————————————
SpringField Armory 1911 A1 – Mil-Spec Stainless
Used – Condition: Excellent
Item # 7180
Bo-Mar Adjustable rear sight
Adjustable Trigger
Extended Thumb Safety
Beavertail Grip Safety
Wilson Combat Match Barrel
Full Length Guide Rod
Pachmayer Wrap around Grip Panels
Note: Does not include box, factory accessories, or magazines.
————————————————————————————————————
Smith & Wesson SD9 VE™ 
New In Box – MSRP $389
Item #7181
The SD9 VE™ semi-automatic pistol, chambered in 9mm, offers enhanced features that deliver top-grade
performance
.
SDT™ Self Defense Trigger for Optimal, Consistent Pull First Round to Last (8 lbs. +/-)
Aggressive Front and Back Strap Texturing
Comfortable, Ergonomic, Textured Grip
Dovetailed, White Dot Front and Rear Sights
Front and Rear Serrations
Standard, Picatinny-Style Rail
Textured Finger Locator
Distinctive Two-Tone Finish Stainless Steel Slide & Barrel
————————————————————————————————————
Ruger's LCR – Light Compact 9mm Revolver 
New In Box – MSRP $669
Item #7182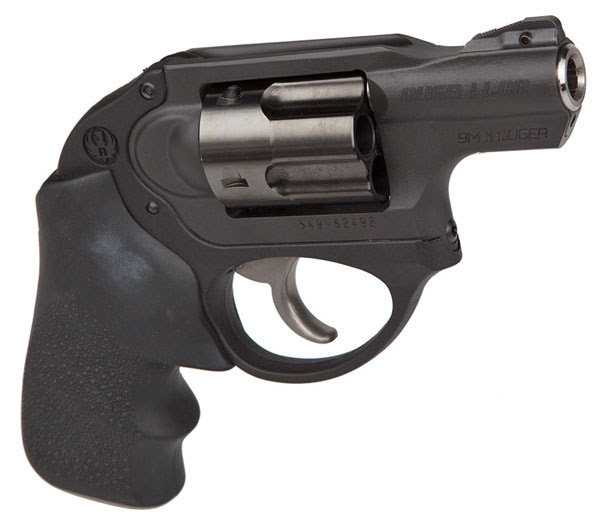 Monolithic frame is made from 400 series stainless steel.
Patented friction reducing cam is a next generation design in fire control systems that results in a smooth, non-stacking trigger pull.
Patented polymer fire control housing holds all the fire control components in their proper dimensional relationships, reduces weight significantly and helps reduce recoil.
High-strength stainless steel cylinder is extensively fluted (reducing weight) and features a PVD finish for excellent durability.
Allows a variety of grip styles to be installed, leaving ample room for recoil cushioning. Includes a Hogue® Tamer™ grip, which is highly effective at reducing felt recoil.
Replaceable, pinned ramp front sight with white bar.
*Quote Attribution: NRA-Institute for Legislative Action
GlockStore

Performance

& Custom –

The World's #1 Source For

Glock

Parts & Accessories